'Monty' Pemberton's Comeback Story… Leaving Trinity, Building Iguana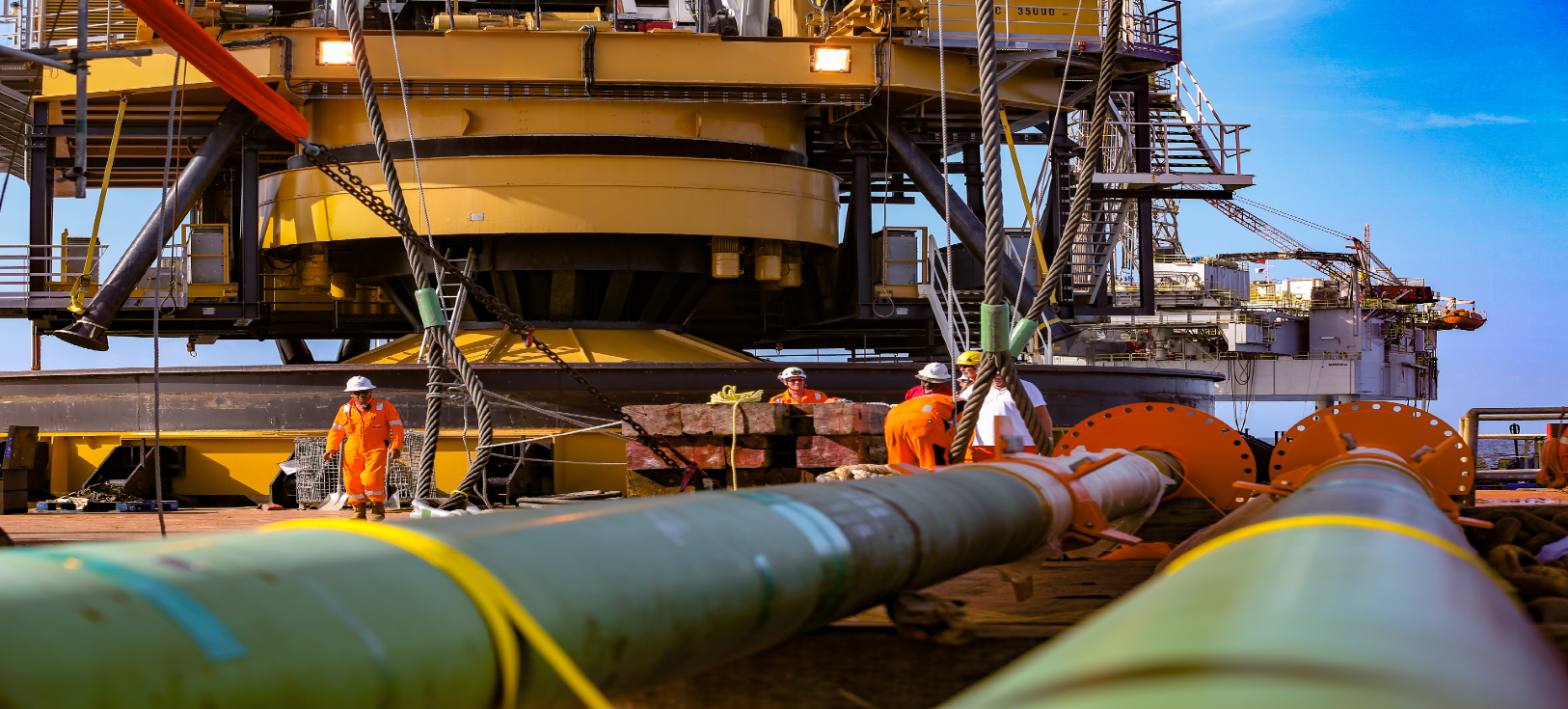 Sunday January 5, 2020
TRINIDAD NEWSDAY, THURSDAY 30TH JANUARY 2020, WRITTEN BY CARLA BRIDGLAL
Link: https://trinidadexpress.com/business/local/leaving-trinity-building-iguana/article_a5c960e2-2f5a-11ea-afd1-c3fe0d7327ee.html
On Christmas morning, Joel 'Monty' Pemberton had breakfast with his operations team. It wasn't a public relations gesture. For Monty, 44, the chief executive of the local energy upstream entity De Novo, it was important to break bread with a team who worked on the holiday to, as he described it, 'keep the lights on'. The Christmas breakfast wasn't an anomaly. every team member does as part of that bigger picture,' he said.
He's often made it a point to visit with his offshore team, in between the conferences and meetings that fill most of his working time. Having lived and worked in the UK and spent most of his career in offices, he traded it for overalls to spend time on the rigs. 'They're away from their families, you know. Two weeks on, two weeks off a month and I give huge credit to the teams that do that. They do a phenomenal job there. And I really respect what every team member does as part of that bigger picture,' he said.
It's where he connects most to his path and his purpose. It's been one year since De Novo Energy Ltd (De Novo)-the company he
established after leaving as chief executive of another local company, Trinity Exploration-started producing gas from its Iguana field.
The milestone marked a point of pride for Pemberton.
In an interview with the Sunday Express, he explained that he had something to prove with De Novo and had focused his energies on
its success.
Here is how the Iguana field delivered: On Wednesday 21st November 2018, DeNovo announced the start of commercial natural gas production from the Iguana field in Block 1(a); DeNovo became the first and only local natural gas producer in T& T, and the fifth upstream gas company in the country; The Iguana field was first discovered in 1982, but remained undeveloped for over 34 years until DeNovo became the operator in 2016. The fast-track field development was executed in under three years with over 73 per cent local content from over 2.6 million man hours with zero (0) Loss Time Incidents (LTI's); Iguana is the first west coast natural gas field to be developed in T& T, and the first offshore gas development to be completed utilizing a local jack-up rig; DeNovo drilled three production wells, installed an offshore platform and 45 km pipeline to shore, constructed an onshore Gas Processing Unit, and started gas production in less than 33 months after being recognised as the operator of Block 1(a); Since then, DeNovo delivered 80 million standard cubic feet of gas per day (MMSCFD) 14,000 barrels of oil equivalent per day (boepd) from the Iguana field for use by the petrochemical plants on the Point. Lisas Industrial Estate through state-owned National Gas Company (NGC).
With capital secured, Pemberton and his team set off to make local history. In just 33 months, the company was able to set up its platform, start drilling and deliver first gas to the National Gas Company. Just about 14 months on, the company has managed to maintain a steady flow of 80 million standard cubic feet of gas per day – or enough to power at least one petrochemical plant – with an uptime (operating time) of 99.4 per cent, one of the highest in the local industry. The company has also paid over $100 million in taxes, invested nearly $2 billion and employs 100 per cent local content in its operations.
The company has a 99.4 per cent onstream factor or uptime on its offshore and onshore operations, with zero (0) Loss Time Incidents (LTI's).
As a start-up company, DeNovo has invested $1.8 billion in developing the Iguana field, which was direct foreign investment into Trinidad and Tobago. Since operations commenced in January 2016, DeNovo has paid over $147 million in royalties, taxes and duties to the Government of Trinidad and Tobago.
The company has now established itself as a player in the country's upstream and Monty, as the former face of Trinity and now De Novo, is a familiar face in local and international energy circles.
Proman, the Switzerland head quartered energy company, is a 90 per cent shareholder of De Novo, which had secured an initial
investment of US$250 million including US$1 million to set up its offices.
He reflected that the measure of success he's having now comes from learning lessons from his past, in particular, his time at Trinity. From Trinity to De Novo.
When announced, his exit as chief executive from Trinity in October 2015, was a surprise.
He had been Trinity's chief financial officer, and then its chief executive, spending a decade of his career at the company.
"We were building a brand as the first local company and that was the whole reason why we rebranded to Trinity (it was Ten Degrees
North before) That was my vision,' he said.
"What happened, which was a huge learning lesson,' he recalled, was Trinity's investment on the East coast that cost the company a lot.
"When we took it over, we discovered some production challenges. We thought it was a little bit less than what we expected it to be. That was lesson number one, with regard to due diligence. I was like okay we now have to really understand, you know, how do you regain that production? How do you adjust for it, etc, etc. We sort of had a plan for us to address that particular situation,' he explained.
He recalled at that time, oil prices had cycled back downwards and the company's revenue dropped by half.
'That's what happened in a very short space of time, and the entire global industry took a massive hit to their revenue. The lesson I learned from that is, we were not thinking that oil prices would have dropped by half for a protracted period of time. And th ere are measures you could put in place to manage that through hedging, but we did not do that. So our revenue line dropped by half. Right. And then with the asset we took over, we had production challenges, right from the start. So that created a quarter that was the perfect storm for me,' he said.
'That was a huge challenge personally because I didn't foresee it. I always look back and to see what could I have done differently. Could I have foreseen it? Could I have put measures in place to protect the revenue line? Could we have done more in-depth due diligence process when he bought these assets?' he recalled.
To get the company out of the mire, he was asked to come up with a plan.
"So I came up with a plan. And there was a different view at the board level with some of the directors. And that's why I left. People don't really understand the intricacies of what transpired, but there was a plan. We just had different plans.
It's a challenge for the company. Yes, there's no question about that,' he said. Introspectively now, he reckons his lack of forecasting for
the company then affected him.
With the benefit of hindsight, he said: 'I would say from a macro level yes, one can predict these things. But I think the lesson now is that you have to predict it, you have to look at scenarios and it has forced me to look at risk management. That's a whole new level. And there's a quote by the former Blackberry CEO, which really hits home for me. It says, 'We did everything right. But we got it wrong." In the months that followed his exit from Trinity, Monty recalled that being the 'talk around town' affected him.
The negativity stemmed from his former colleagues.
'It was said that I mismanaged the company, I stole assets etc. The absolute reality is Trinity did sign an agreement to buy the 1A Block (now known as Iguana) from Centrica but that agreement expired, because Trinity could not fund it. So they never owned the assets. I approached them, and I had the wealth. I went through Centrica's due diligence process, which is very rigorous, for them to sell us the assets. We bought it. We were backed by Proman, which is a very reputable entity, So we bought it,' he said.
He described the experience as traumatic.
'My health, that took a toll on me and my family. It took a toll on my friends, because you know I felt as if, quite frankly, what did I do
wrong?' he said.
Lessons on leadership, lessons from failure Embarking again to fulfil his dream of building a local upstream company, did not daunt him.
In January 2016, three months after he walked away from Trinity, he established De Novo, loosely translated as a new beginning.
'You're leaving a company, and you're going to form a gas company to go and raise money to buy assets. It was not the right timing, oil
prices were all time low but I believed in the vision,' he said.
'And in the end the move was actually refreshing. So we actually took all of the learnings from before and refreshed it. We made
mistakes, so what are we going to do differently and applied it here in a greenfield company and a greenfield development,' he said.
"What it has taught me is to be a lot more resilient, to focus on macro and micro in the business but don't ignore what's going on outside of the business because it came back inside the business. And, to a large extent that you realise, you just need a small group of friends to focus on and family. That support network, helped me to refocus on that and create a much more balanced well-being. 'I'm not afraid to make a mistake. But I'm going to look at all the risk and so on. If you don't push the envelope, you're not going to create change positively,' he said.