DeNovo – A Trinbagonian Led Upstream Revolution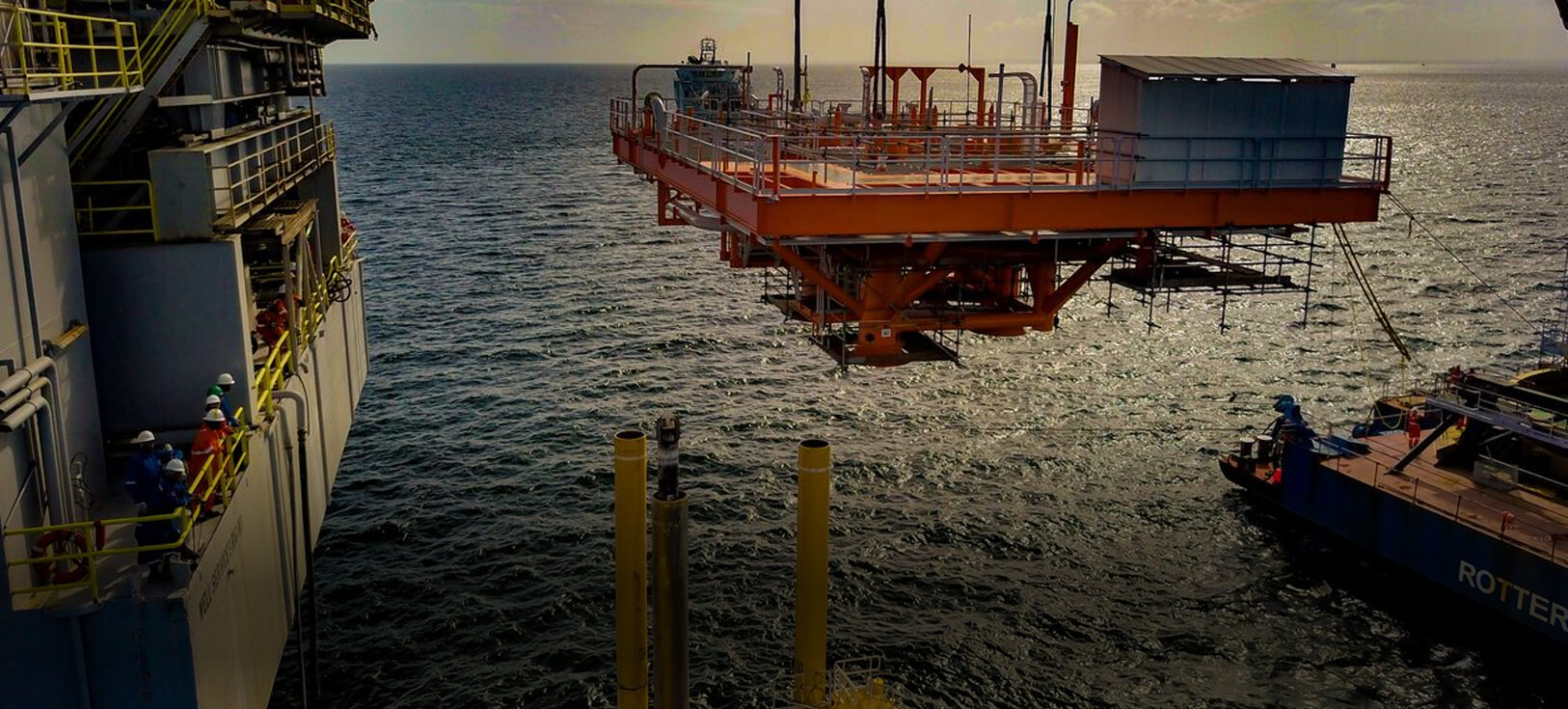 Sunday November 10, 2019
PLANTING SEEDS CARIBBEAN, ISSUE #3, 2019
For over a century and a half, Trinidad and Tobago has distinguished itself through the delivery of global excellence in hydrocarbon exploration and production. The development of the natural gas based industrial complex from 1975 has seen the two islands in the Caribbean Sea with a combined area of just 5,131 km² create a range of operations along the entire gas value chain that are worldscale, profitable and globally competitive. The country has attracted some of the largest and most respected global energy and energy related players who have helped build an Industry that is directly connected to major commodity and financial markets and economies across the world. The cumulative result of this experience is that Trinbagonians are world-renowned for their depth of knowledge, technical expertise and creativity in the energy industry. Therefore, it comes as no surprise that a local operator was able to develop a proven model to safely, quickly and economically develop small and stranded natural gas fields.
DeNovo is Trinidad and Tobago's first independent upstream natural gas producer, and the first company to bring a west coast natural gas field onto production. Part of the Proman Group, DeNovo began as an entrepreneurial start-up in January 2016, and delivered first gas less than 3 years later from the Iguana field in Block 1(a) in November 2018. The company is now focused on growing its portfolio, and collaborating with other players to increase natural gas production in Trinidad and Tobago. According to DeNovo Founder and Chief Executive Officer, Joel M. C. Pemberton, "DeNovo is proof that Trinidad and Tobago's energy future can be Trinbagonian led, focused and powered, with global collaboration." This he says, is the ultimate promise of DeNovo, as "a sustainable, new, Trinidad and Tobago focused upstream model, that leverages the Industry's collective learnings, and is aligned to national development priorities, with strong local leadership, and powerful global collaboration, for the common good of all stakeholders."
WHAT WAS THE START-UP PROCESS LIKE FOR DENOVO?
Pemberton: We literally started from scratch with a big and bold idea. Our first day together was January 4th, 2016, in a borrowed office at Methanol Holdings (Trinidad) Limited. Eight of us were tightly packed around one table, using our personal laptops, mobile phones, and a borrowed printer. It was exciting, because we had a big dream, and the spirits around the table were always high.
From the beginning our strategy was clearly articulated; build a lean, agile, technology driven organisation with inhouse subject matter experts who can quickly, safely and economically monetise stranded gas reserves. As our team grew, we remained focused on our strategy, and purposefully selected digital supporting systems that would maximise user interface experience from multiple locations and enhance the remote connectivity of our people, processes and systems. Starting with nothing helped us to leverage technology solutions, and customise the right systems for our needs. Now, DeNovo can practically operate as a virtual office; all we need is internet access and we can have everyone connected, talking to each other, and accessing real time information. It is natural to us – it is the way we work.
Leveraging technology was critical for our fast-paced project development, and our operating system. Digital systems, tools and processes were embedded throughout the organisation to create standards for how the team interfaces with each other and with the technology solutions. We started our digital transformation journey from the beginning because that is where we saw the greatest benefits for executing our strategy to be a lean, agile player capable of monetising gas reserves that may be considered marginal. We understood the need for systems that would enable us to constantly challenge ourselves to evolve, especially as the industry continues to change around us.
HOW DID DENOVO SECURE FUNDING FOR THIS VENTURE?
Pemberton: Energy projects require significant investment capital, and quite by chance, we were introduced to Trinidad and Tobago's largest petrochemical player, Proman, who saw our venture strategically aligned to their interest in the country. Globally, Proman is the world's second largest methanol producer and an industry leader in natural gas derived products and services, with a long history of investing in Trinidad and Tobago. Having developed a total of 14 petrochemical plants in Trinidad and Tobago over the last few decades – over 50% of the installed petrochemical capacity in the Point Lisas Industrial Estate – Proman saw DeNovo as an opportunity to alleviate some of the challenges around the significant gas shortages affecting the petrochemical sector at that time.
Proman's partnership not only provided DeNovo with the investment capital needed, but provided global access to other Proman Group companies with EPC, technical and operational expertise to support the fast-track Iguana Field Development. This was an innovative partnership, with Proman becoming the first downstream player to invest in the local upstream, recalibrate existing industry relationships, and create new possibilities for industry engagement and development.
HOW DOES DENOVO FIT IN WITH THE MAJORS?
Pemberton: Trinidad and Tobago's Energy Industry could not have developed the way it has without our major oil and gas players. Now, DeNovo provides a new opportunity for collaboration as the Industry changes. Our local focus, lower-cost base, and nimble delivery structure, allow us to safely develop smaller reserve pools that may not be economically feasible for multinationals to go after in the near-term. We are not in competition with the majors, but rather, are a complement to them in the upstream ecosystem, able to work alongside them, and with them, to increase production for our country's benefit
DeNovo has proven that our model provides one way to commercialise stranded reserves while maximising local content, technology, capability and skills. There are huge amounts of small and stranded gas pools waiting to be accessed in much of the acreage across the country, and DeNovo stands ready to collaborate with Majors in a way that serves both their interest and those of Trinidad and Tobago.
HOW DOES DENOVO SEE THE FUTURE?
Pemberton: The world is quickly changing, and technology is rapidly disrupting how all industries operate, so it's important for us to be at the forefront of this evolution if we want to remain globally competitive. We may not be able to predict what the future will look like, but we can be sure that the aggressive and innovative application of technology will be essential to our future successes, not just in the Energy Industry, and I think that is an important learning that DeNovo can share with Trinidad and Tobago
Our Industry's future will require greater collaboration and infrastructure sharing enterprises to help increase production and reduce operational costs, especially as increased shale gas production in the neighbouring US industry continues to disrupt traditional market dynamics globally. We will need to be more creative and flexible with how reserves are accessed by non-licence holders, and ensure that the regulatory framework and operating environment are right for all players, especially as they begin to work closer together, and
in new and innovative ways.
Finally, we need to ensure that we are creating leaders who can think big, articulate their vision, and be flexible, agile, and collaborative to navigate the new ways of working in a technology driven world. Our entire country needs to push the existing boundaries to remain relevant, productive and competitive, and to understand the importance of sustainability through global collaboration and progressive thinking. The Energy Industry is just one part of Trinidad and Tobago, and we need to see the same resilience, innovation and productivity replicated in other sectors and industries so that as a country, we are prepared to continuously evolve in a dynamic global environment.