DeNovo Wants To Partner With Majors On Small Gas Pools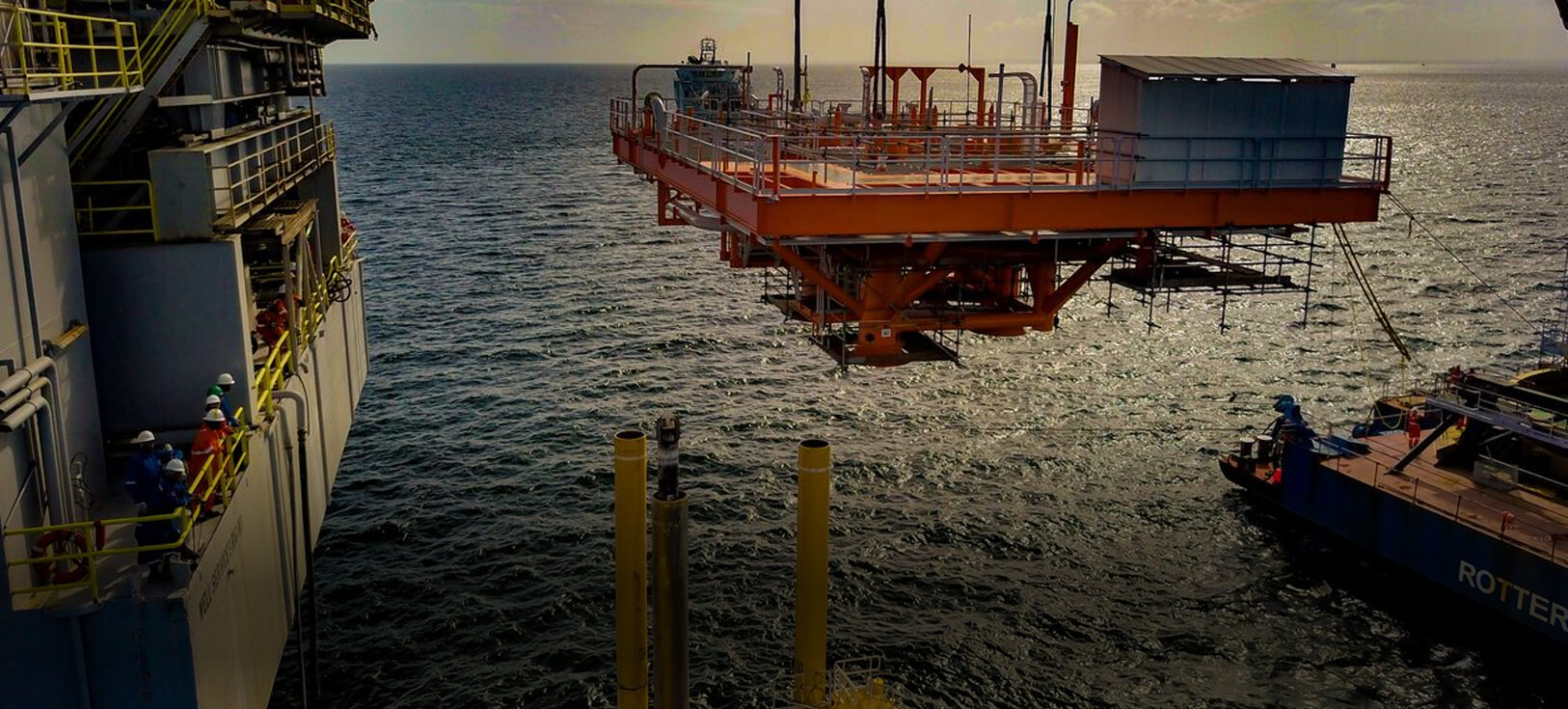 Sunday February 10, 2019
GUARDIAN, SUNDAY 10 TH FEBRUARY 2019 CURTIS WILLIAMS
The country's newest natural gas producer DeNovo Energy is trying to farm acreage owned by the large natural gas producers as it moves to convince the world's majors that it can economically bring to market small pools of stranded gas. CEO of Proman Group David Cassidy said DeNovo is already in discussions with larger players in the local energy sector as it tries to increase its natural gas production. "We are also in discussions with the other players and looking at trying to farm into areas where we think we can add value and we hope having proven ourselves to be able to safely and quickly monetise the Iguana field that they also see value in it.
"BP and EOG cooperated very successfully a couple of years ago on the Sercan field and perhaps we can do that with a BHP or an EOG or a BP going forward and of course Shell," he said. Proman Group owns DeNovo and late last year the company became T&T's newest natural gas producer when it was able to produce the Iguana field which for years had been ignored because the reserves were considered too small to produce.
Cassidy said DeNovo has shown that it is nimble and has the capacity to go after what may be considered too small for some companies. "The point of DeNovo is making sure that the petrochemical sector is represented in the upstream because, for good reasons BP and Shell, they want to allocate part of their portfolio to LNG. "I don't want them to allocate any of their gas to LNG but that's not realistic, so if we can join as part of the overall sector then just as they can allocate to LNG we can try and create some allocation for downstream.
"The NGC has joined us in DeNovo so I think they are also interested in that because the majority of their business is in petrochemicals so it is really about trying to create alignment." Cassidy said while some of the gas being produced by DeNovo is going directly to Proman's petrochemical plants, some is also going into the grid for the benefit of other companies.
He did not rule out the possibility of DeNovo entering a bid in the ongoing shallow water round. "It's a combination of both. I can't publicly say right now what our position is on the next bid round but that is not to say that we are not looking at it. I just can't say whether we will submit a bid," he said.
DeNovo CEO Joel Pemberton told the annual Energy Conference that Proman invested US$250 million in the DeNovo project. "Proman took a big and bold step to believe and support a local upstream start-up company with a new concept for greenfield project development. We convinced them of our capabilities and Proman invested US$250 million in DeNovo. "Without them, we could not have delivered on our vision to move beyond into the new energy future. This story will become increasingly relevant, as major players, who are here now may begin to recalibrate their thinking on how they engage in T&T's energy future, especially as this new proven, collaborative model is yielding results for everyone," Pemberton told the Energy Conference.
He said collaborative business relationships between local energy companies and existing multinationals should become a particular feature of T&T's future energy industry.