Maximising Technology – A Key Principle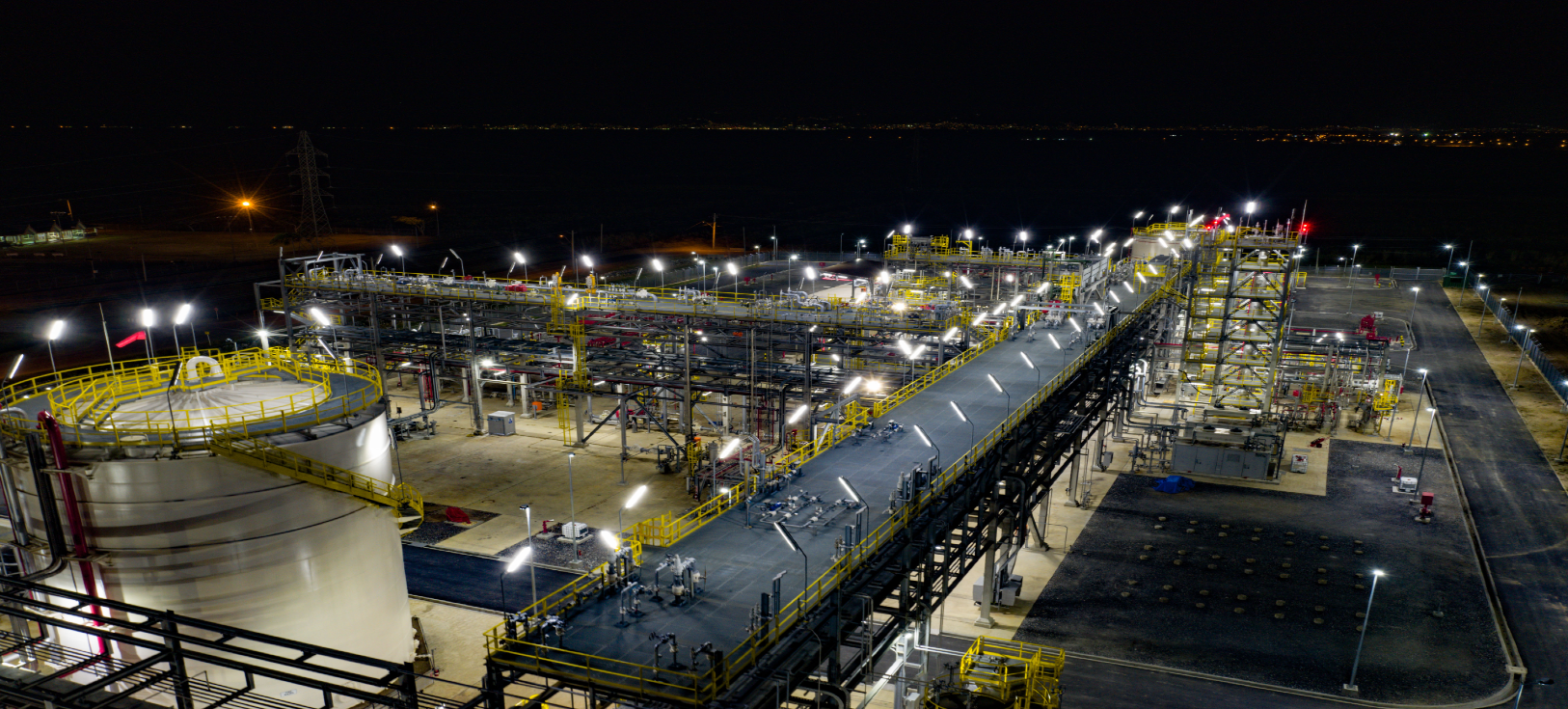 Thursday November 28, 2019
TRINIDAD GUARDIAN, THURSDAY 28TH NOVEMBER 2019
DeNovo means "anew" and the company therefore uses technology as one of its guiding principles.
This, Pemberton said, has proven to be very cost effective as all operations are centrally monitored.
"We have taken the talent from Trinidad, refresh it and also bring experience from abroad as well. We have an unmanned platform but it is controlled from onshore. I believe its one of the first where you have one facility where it manages both onshore and offshore and that really helped us to reduce our cost," Pemberton added.
Further, technology has enabled the company to reduced its number of boat rides, reducing its financial burden even more.
"For our back office functions we use an App for everything so it's highly efficient for our staff where they can actually access anything online.
We are also paperless.
"All our operators have tablets therefore they have access to real-time data which allows us to make real-time decisions which
improves efficiency," Pemberton added.
Challenges
As a new player in the upstream sector DeNovo has had its challenges, one of which has been the implementation of technology. "We started from scratch, with nothing but our personal laptops and phones, and set to build a Trinbagonian company with strong local leadership and powerful global collaboration, capable of delivering innovative results to meet current and future energy needs. "We had to build a team from scratch and the challenge was bringing the team together and getting them to focus on technology. For the first two years it was to get everyone to understand that technology is going to be driving this business,"
Pemberton said.
Recently, there was a recent shallow water bid round however, DeNovo opted not to bid for any of the blocks.
"One of the reasons is we actually had a shallow water Block 1 (b) which is the field next to 1 (a). We did the technical work on it and we actually relinquished that Block back to the ministry because we didn't see any prospectivity with it.
"The challenge we had with the other blocks on the North Coast and on the East Coast was proximity to infrastructure," Pemberton explained.
Strategy for growth
DeNovo has consistently delivered 80 million standard cubic feet of gas per day (MMSCFD) 14,000 barrels of oil equivalent per day
(boepd) from the Iguana field for use by the petrochemical plants on the Pt Lisas Industrial Estate through the National Gas Company
of T&T (NGC).
With its focus on T&T, the company wants to become a big energy player.
"For an upstream company what we need to do is acquire acreage. We have exiting acreage and we have another field on our block. We expect that the success of the Iguana field will unlock other opportunities.
"DeNovo is focused on further enhancing our operating model, while maintaining and increasing production by bringing other fields onto production quickly and safely, which is important for T&T.
"Iguana is a hub that will enable future west coast gas developments to be executed faster than previously possible, with significant cost savings because of the existing infrastructure."
He noted that the company has started front end-design engineering (FEED) on the Zandolie field development, which is another field in Block 1(a), and expect to reach final investment decision in Q2 2020.
"Our objective is to deliver gas from Zandolie in the shortest possible time frame. Our model can be scaled and easily adapted to different reserve pools as our business grows.
"We are constantly exploring all available opportunities to access new pools and resources, either through capturing acreage on our own, in joint ventures with another player, or via farm in to existing acreage held by the other gas players,"
Pemberton added.
On Wednesday November 21, 2018, DeNovo Energy Ltd (DeNovo) announced the start of commercial natural gas production from the Iguana field in Block 1 (a).
DeNovo became the first and only local natural gas producer in T&T, and the fifth upstream gas company in the country.
The Iguana field was first discovered in 1982, but remained undeveloped for over 34 years until DeNovo became the operator in 2016.
The fast-track field development was executed in under three years with over 73 per cent local content from over 2.6 million man hours with zero Loss Time Incidents (LTI's).
Iguana was the first west coast natural gas field to be developed in T&T, and the first offshore gas development to be completed utilising a local jack up rig.
On The Anniversary of First Gas
DeNovo's technology-driven development and operating model works has resulted in a 99.4 per cent onstream factor or uptime on its offshore and onshore operations, with zero Loss Time Incidents (LTI's).
"Those are significant metrics, and proof of the safety, efficiency, and reliability of our model that leverages technology in innovative ways to improve connectivity and reduce costs
" It is important for us to recognise this achievement, because we did something new, unique, and previously thought impossible in
Trinidad and Tobago. We have proven our ability to innovatively manage upstream risk, get natural gas safely and profitably to market, and sustain our value delivery to all stakeholders," Pemberton said.
He said such achievements prove that there are opportunities for local players to build world-scale energy companies and work alongside the majors to increase gas production in T&T's evolving energy landscape.
"Our local leadership was also strongly supported by global collaboration, particularly with the Proman family of companies, who provided the funding needed to deliver the Iguana field development and grow our start-up organisation.
"Being part of the Proman family of companies has also provided DeNovo access to local and international resources and technical expertise to support our activities and operations, as they have done in T&T for the last three decades," Pemberton added.
DeNovo is T&T's largest independent upstream natural gas producer, and first and only local gas producer to begin as an entrepreneurial start-up.